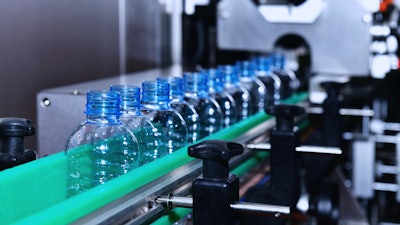 iStock
NEW ORLEANS, La. - Ring Container Technologies, a plastic container manufacturer headquartered in Oakland, Tennessee, began its transition to Infor's CloudSuite Industrial Enterprise (ERP LN) multi-tenant cloud in 2021. The company, which operates 19 plants across the U.S., England and Canada, with approximately 800 employees, made this strategic move to streamline its operations and enhance inventory management.
Michelle Kelley, the IT Director at Ring Container, emphasized at the Infor Now conference in New Orleans how the shift allowed her team to focus on delivering solutions to end users. Kelley described her IT team as the one that "takes the horse to water" and explained that her team looks to provide benefits that clients were not aware they needed.
Ring Container developed an inventory management solution for its plants that produce about 1.5 million bottles annually, ranging from a small spice bottle to a 35-pound oil container. The solution involves implementing scanners in the plants. Kelley said that about a third of Ring Container's plants use handheld scanners, scanners mounted on trucks and fixed scanners at the end of the palletizing line that can scan the unit autonomously.
"It's very important that we know if a scan has not occurred even to one unit," Kelley said. "In some plants, it is so important that if we don't know where one unit is, we can't get the truck out the door. That's important when we ship to a big grocery manufacturer."
Most Read on IEN:
Another area where the company looked for improvements was in its bill of lading process, which according to Kelley, requires manual signatures from both the truck driver and the worker responsible for loading the shipment and securing the truck.
The solution was inspired by a need to reduce the steps of shipping amid a supply chain workforce shortage.
"Now we have the ability for plants, on a daily basis, on a weekly basis, on an hourly basis, on a monthly basis, to carry all those signed bills of lading to the copier and copy them, scan them, and boom, they are attached to the sales order, to the shipment and to the warehouse order for later use."
On the manufacturing side, Ring Container explores sustainable solutions, which helps address proposed legislation that targets plastic production and its effect on climate change and the environment.
Kelley said Ring Container utilizes Infor's Product Lifecycle Management (PLM) software, where the company tracks the amount of plastic and recycled content.
"[PLM] is where we keep our BOMs of raw materials, our BOMs of packaging materials," Kelley said. "That is where we would have the base information where we could measure how much resin went into the bottle."
Jaime Zepeda, an IT ERP technical/functional analyst at Ring Container, added that the LN monitors the company's regrinding process. This process involves recycling the excess material around the neck of a bottle to create additional bottles.