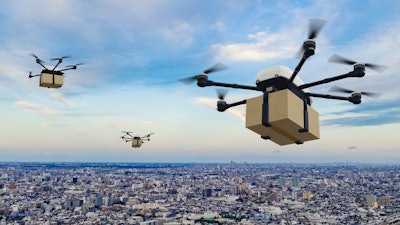 iStock
A drone delivery service suspended deliveries to an area of Canberra, Australia, after reports of ravens attacking its drones, according to Business Insider.
The service, Wing, is a subsidiary of Google parent company Alphabet and delivers items such as medicine, coffee and office supplies to residents of Canberra.
A customer awaiting the delivery of coffee captured an encounter on video.
According to a spokesperson for Wing, the drone finished the delivery and returned to the home facility.
Ornithologist Neil Hermes told ABC News Australia that ravens attacking drones is a new development, but acknowledged they are very territorial and will become aggressive in nesting areas.
The chief pilot and instructor with UAV (Unmanned Aerial Vehicle) Training Australia, Wayne Condon, advised drone operators to avoid nesting locations. He also recommended flying in the early morning.
The Canberra Times reported the drones are on autopilot and the operator cannot spot it on a landscape.