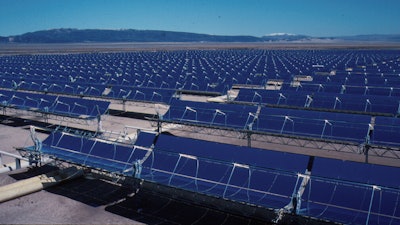 Watly, which is part of the Global Cleantech 100 (a list of the top 100 private innovation companies in clean technology), is set to provide internet connectivity to communities across the continent of Africa through smart infrastructure powered by solar energy. Unlike other endeavors aimed at bringing connectivity to the continent, the Watly 3.0 thermodynamic computer provides clean water and electricity as part of the same self-sustaining infrastructure system.
The number of internet users in Africa has grown by 7,300 percent over the past 15 years, with the total now at 330 million, but the total penetration rate is still well below the rest of the world. Watly 3.0 will provide Wi-Fi, powered by solar energy, to boost Africa's current internet connectivity rate of 29 percent in catching up with the rest of the world, which stands at just below 50 percent.
Watly is launching an Indiegogo crowd funding campaign that will go live on 7th April at https://www.indiegogo.com/projects/the-biggest-solar-powered-computer-in-the-world-africa-water This funding will be used to create another Watly 3.0 machine, with contributors being allowed to decide where the first model will be placed.The options being Nigeria, Ghana or Sudan.