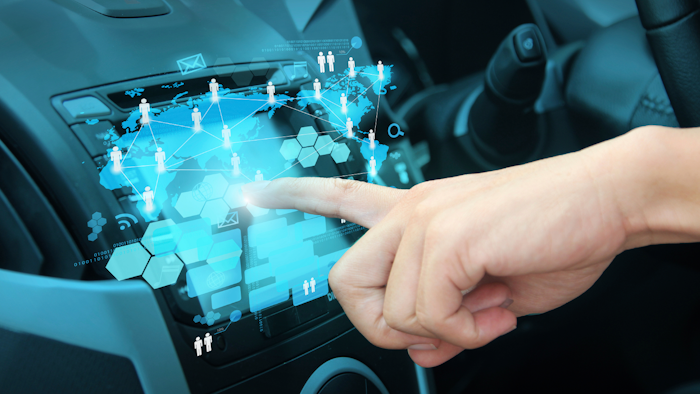 Google and Apple have already taken the first steps into the connected car market, and Microsoft is now also going on the offensive to get established. During the past few years it has become a daily routine to use smartphones to play our favorite playlist or to use the hands-free unit to make phone calls.
However, as forecasted by Statista's Digital Market Outlook, the industry of connected cars is still in the beginning phases. This year there will be approximately 11 million connected cars in America. According to the DMO, almost 32 million intelligent cars will be driving on America's streets by 2020. Worldwide the number of connected cars will rise to 160 million intelligent vehicles.
The main impact of the enormous growth of the market comes from the rapid development of new features and possibilities. The biggest segment however, according to the DMO, is not Infotainment but security and driving assistance. This market is clearly being dominated by China. The revenue of the safety and supporting upgrades of connected cars in China will hit $4.7 billion this year.
Google and Apple have already announced their cooperation with VW – as of the beginning of 2016 almost every Volkswagen is compatible (for a little extra charge) with a smartphone. This enables feature such as a locking mechanism controlled through the phone or allowing the user to check how much gasoline is left in the tank.
However, the most rapid growing segment of connected cars is the intelligence maintenance and diagnostic capabilities. This segment has seen a growth of over 200 percent in revenue in 2015. Since the annual Tech-Highlights have been presented at the CES in Las Vegas, it is clear: Microsoft will join the race of the software market leaders on the connected car market.
Regarding the forecasts of Statista, which reveal a revenue growth of over 30 percent on the American market alone, many visualize the huge potential for the software provider. Beside entertainment such as watching movies or streaming music, Microsoft has set its focus on business features in particular. Volvo-drivers were chosen to be the first concrete partners to enjoy the extensive use of their Microsoft Office 365 on the morning drive to work.
The global market leader is America. According to Statista a market volume of around 8.3 billion dollars is expected this year – closely followed by China with around 8.1 billion dollars. The country in third place can be found quite far behind – Japan has a cumulative revenue of $3.8 billion in the connected cars market. Germany takes fourth place with revenues of $3.1 billion in 2016.