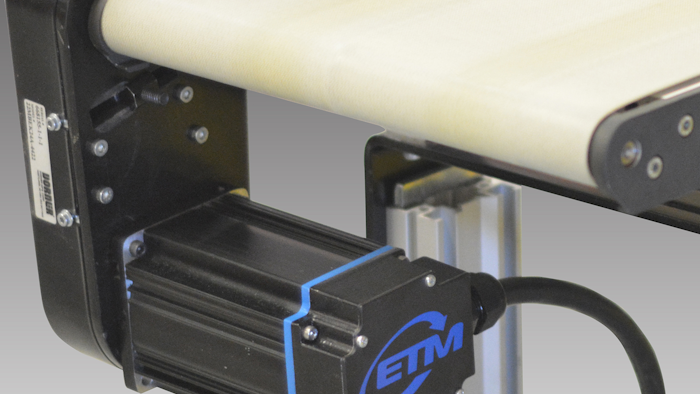 ETM (Flagstaff, AZ) feels their motors provide the speed and torque performance needed for conveyor applications without the need for a gearbox. Features of their offerings include:
More continuous torque at a wider speed range than conventional AC induction motors.
By eliminating the need for a speed gearbox, ETM says their motors can reduce energy usage by 40-70 percent.
The ability to provide variable output speeds, output torques from 40 to 1,800 in-lbs. and over 92 percent operating efficiency.
Standard off-the-shelf motors, with or without controllers, are available with 0.5 to 2.2 HP ratings. The company can also produce custom motors outside these ranges to meet special customer needs.