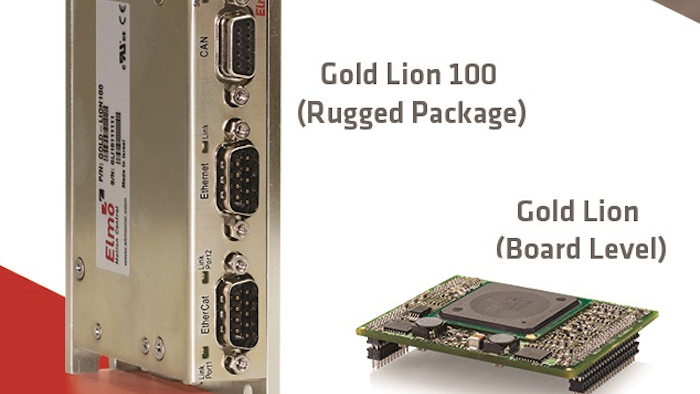 Elmo Motion Control offers their Gold LION family of network-based, multi-axis machine motion controllers designed to withstand harsh environmental conditions. Features include:
Command over any multi axis scenario.
Availability in a stand-alone, metal package and a module that allows for a high-level of customization by embedding the unit on a PCB.
EtherCAT network-compliant.
Advanced telemetry capabilities for military solutions.
A wide variety of standardized and proprietary communication protocols between the controller and host computer, PLC or HMI.