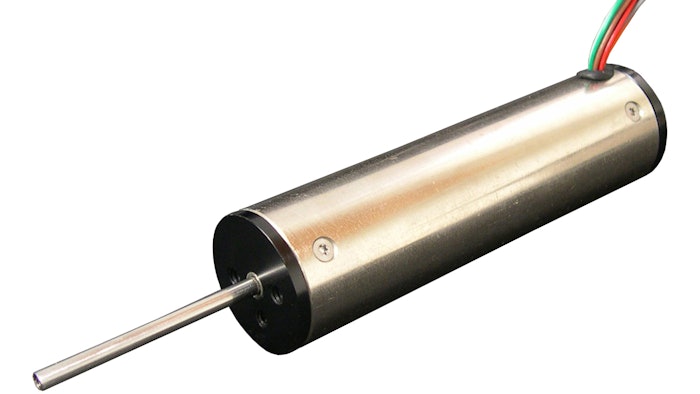 Moticont offers their SDLM-025-070-01-01 direct drive linear motor, also known as an electric cylinder, with:
A built-in encoder to help improve acceleration, speed, resolution and durability.
1.25 µm (0.000049 in.) of resolution.
A more compact footprint of 1" (25.4 mm) in diameter and 2.75" (69.9 mm) long.
Inside the motor housing, the linear optical quadrature encoder is directly connected to the shaft for greater accuracy.
A stroke length of 0.5" (12.7 mm) and a continuous force rating of 22.2 oz. (5.9 N) and peak force of 67.2 oz (18.7 N).
Quieter, longer life plain linear bearings.