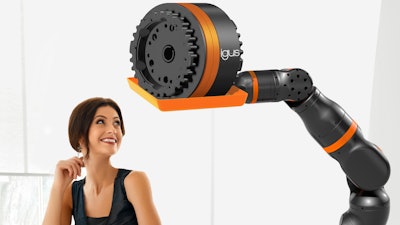 igus (East Providence, RI) recently unveiled the ReBeL, a low-cost robotic joint that could be used for applications such as material handling or parts organization. Features include:
The unit can use a voice command system for automating basic movements.

A maintenance-free strain wave gear that drives the unit.
Lighter brushless direct-current motors, instead of stepper motors.
Control equipment is built into the axes and eliminates the need for an external control cabinet.
All positions can be reached via a sixth rotation axis in the modular robolink system.
Lubrication-free xiros plastic ball bearings.