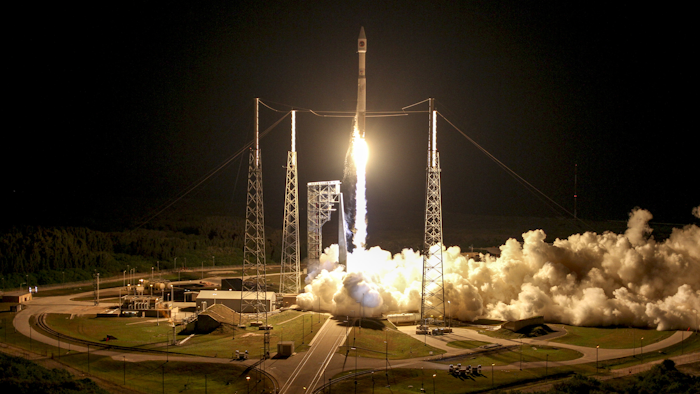 A United Launch Alliance (ULA) Atlas V rocket recently launched from Cape Canaveral Air Force Station took flight utilizing 3D printed parts. The Atlas V rocket flew serial production parts enabled by Stratasys, replacing metal components with lightweight thermoplastic.
"It's been impressive to see how ULA has innovated with industrial 3D printing, and we are excited to continue working with them to push the technology further," says Scott Sevcik, Director, Business Development – Aerospace & Defense at Stratasys.
Numerous components were 3D printed for the Atlas V ducting system in the rocket's payload fairing, including brackets, nozzles and panel close-outs (an example of which can be seen in the photo gallery). They were produced in ULTEM™ 9085 on a Fortus 900mc Production 3D Printer. ULA credits Stratasys with assisting them in engineering and production tooling.
For ULA, additive manufacturing provided design flexibility and material properties that could withstand the launch environment while saving time and money when compared to traditional manufacturing methods.