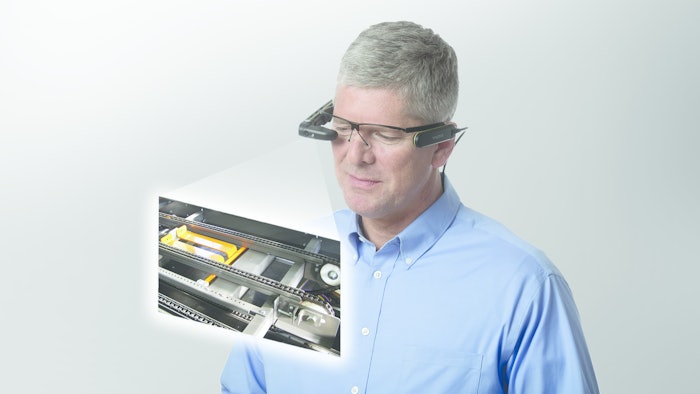 Honeywell Intelligrated recently unveiled TechSight, a real-time augmented reality solution designed to reduce repair times. TechSight offers:
The use of smart glasses and a videoconferencing platform to connect on-site technicians with remote Honeywell technical support experts via two-way audio and visual communication.
Allows on-site technicians to share their vision, gestures and voice in real time.
Technicians can receive visual aids like schematics and marked-up images.
Could help inexperienced on-site technicians through troubleshooting processes and reveal simple fixes while tapping into the full expertise of Honeywell Intelligrated.