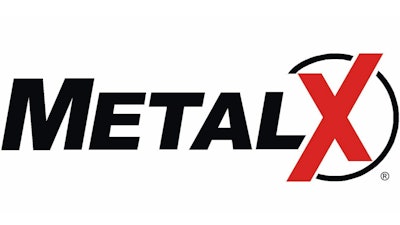 MetalX/PRNewswire
MetalX and Manna Capital Partners yesterday announced plans to invest more than $200 million in a new greenfield aluminum rolling slab facility in northeast Indiana, northwest Ohio or southern Michigan.
For Similar Content: Subscribe to Daily Newsletters
The facility will be designed to produce 220 million pounds (100kmt) per year of ultra-low carbon aluminum rolling slab with a higher percentage of recycled content than is currently available, according to the company.
The product mix will be focused primarily on alloys for the beverage, packaging and auto industries, and to a lesser extent, industrial and specialty markets.
The plant is expected to become fully operational in the first half of 2026 and will employ approximately 100 people.
Combined with a state-of-the-art MetalX processing operation and a dedicated logistics center by Page Trucking, the rolling slab facility will anchor the development of a $300 million greenfield recycling campus where innovative closed-loop recycling solutions will support the aluminum industry's sustainability and circularity goals.
MetalX is an independent metals recycling business founded in 2012 by Danny and Neal Rifkin. The company is headquartered in Fort Wayne, Indiana.