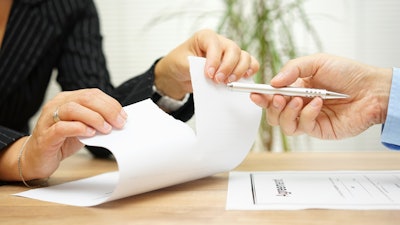 iStock
Stratasys, a provider of polymer 3D printing solutions, announced that its board of directors has unanimously rejected the unsolicited proposal it received from Nano Dimension to acquire Stratasys for $18 per share in cash.
The company said its board carefully reviewed and evaluated the proposal and concluded that Nano's proposal substantially undervalues the company in light of its standalone prospects.
"Stratasys' Board and management team are confident that the Company's standalone plan will create significantly greater value for its shareholders than the Nano proposal," the company wrote. "Stratasys recently delivered its sixth consecutive quarter of profitability on an adjusted basis despite a challenging economic environment, and the Company remains laser focused on executing its strategy and managing its operations to effectively deliver sustained, profitable growth."
Nano Dimension issued a statement expressing disappointment in Stratasys' decision.
"After constructive discussions with Stratasys' CEO, we were surprised that the Stratasys Board was unwilling to engage in an open dialogue around a combination of our businesses. While we remain open to discussions, we are disciplined with regards to our growth strategy and will consider our options, relative to both Stratasys and alternative strategic acquisition targets currently under review," said Yoav Stern, Chairman and Chief Executive Officer of Nano Dimension.